High bit-depth RF record & playback system
Powerful, portable, and self-contained—everything you need to start testing
The Spirent GSS6450 offers the flexibility, control and high dynamic range required to test the most challenging applications.
Bring the real world into your lab in dynamic detail with the world's first highly portable high bit-depth record & playback system.
User-defined quantization and bandwidth
Fully field-upgradeable via feature keys
Internal and external storage options
3 independently configurable RF ports
Controlled via touchscreen / WiFi / web server / script
10, 30, 50, 60 or 80 MHz bandwidth
2, 4, 8 or 16-bit (I and Q) quantization
Up to 80 dB of dynamic range
Can plug in to power source or use internal battery
Weighs just 2.2kg
Record any RF in the 100 MHz – 6,000 MHz frequency range
Record up to 4 concurrent signals through 3 independent RF ports
GPS / Galileo / GLONASS / BeiDou / QZSS
L1 / L2 / L5 / B3 / E6
Record WiFi 2.4 GHz and 5 GHz
LTE/Cellular
CAN and CAN FD
In-built spectrum analyzer for greater user assurance
The GSS6450 can be configured as either a master or auxiliary unit, meaning it can be used in conjunction with additional units to create large coherent and synchronized configurations.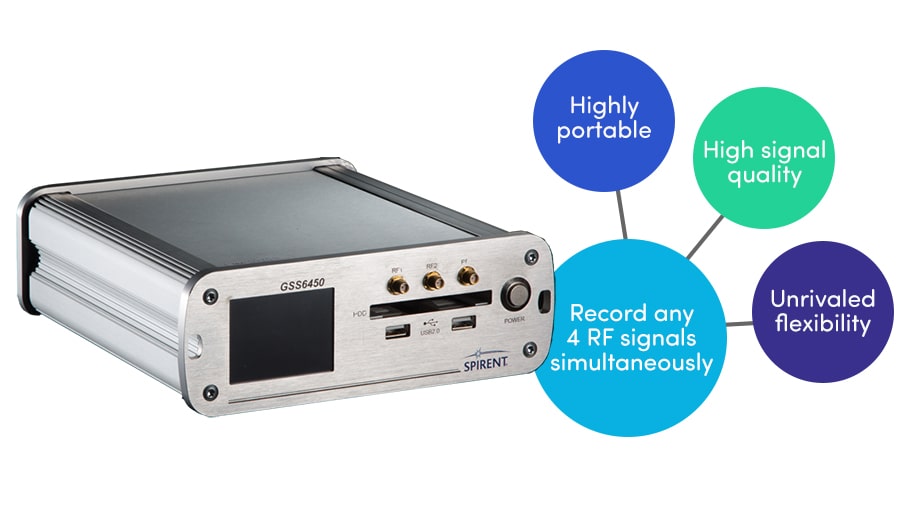 Click image to view larger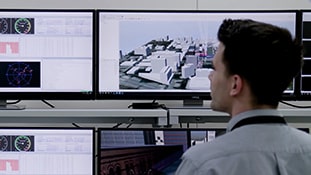 Importance of Bit-depth
Find out why bit depth matters when recording real-world signals for playback in the lab
Read White Paper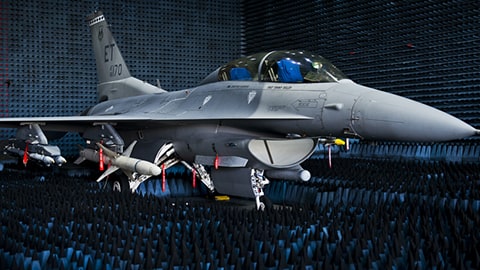 Four Test Needs that Demand Richer Real World Testing (RPB)
Emerging use cases require more sophisticated GNSS record and playback systems
Read eBook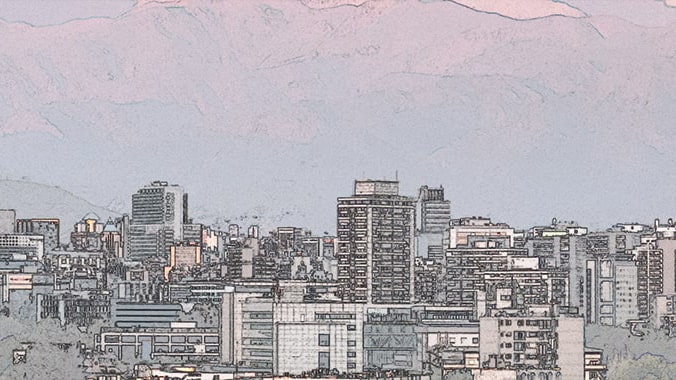 How to Create a Realistic GNSS Test Environment in the Lab
Testing that combines the greatest possible level of realism with total control gives you the power to deploy products faster
Read eBook