Simulation solutions for space-based PNT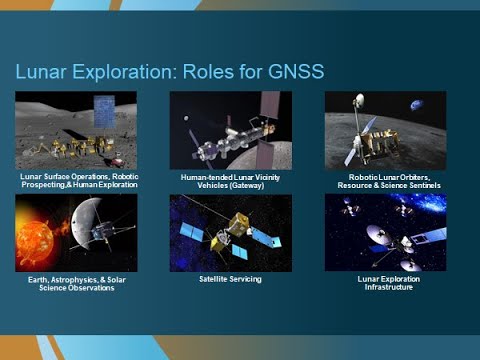 Test Partner to Space Agencies & Industry
For over 35 years, Spirent has been chosen by NASA and other space agencies to provide leading edge test solutions. Spirent GNSS solutions and expertise will support testing of the GNSS receivers intended to be deployed in NASA's Artemis program for lunar exploration. Read press release.
Spirent Federal Systems is collaborating with Xona Space Systems to develop simulation and test capabilities for Xona signals produced by small satellites (smallsats) operating in low Earth orbit (LEO). Learn more.
The space and sector benefits from Spirent Federal's expertise in generating high fidelity RF signals using quadrature (I/Q) data. Spirent test tools allow the full customization of I/Q data. Customers can generate unique I/Q data corresponding to experimental modulation schemes and use Spirent Federal's signal generation capabilities to create the corresponding RF.
LEO constellations
Spirent's precision, LEO-specific orbital models enable realistic design of LEO constellations. Together with flexible non-GNSS signal generation, this allows research and development into alternative PNT technologies using different signals of opportunity. View the
GNSS Testing for LEO brochure
.
Introducing SimORBIT
SimORBIT is the first high-accuracy orbital modeling software solution developed specifically for Low Earth Orbit (LEO) satellite simulation. Created in partnership with spaceborne receiver developer SpacePNT, Spirent SimORBIT enables developers to calculate LEO orbits and their distinctive characteristics more precisely and realistically for GNSS/PNT testing. Read the SimORBIT Datasheet.
Testing space vehicles
Space operations rely on robust PNT. Spirent simulations enable comprehensive scenarios to be tested encompassing launch and orbit insertion, and in-orbit operations, monitoring and control. Capabilities include ultra-high dynamics, proven realistic recreation of environments, and
ultra-low latency hardware-in-the-loop testing
for
GNSS/inertial navigation
.
Testing space applications
Spirent test solutions support space applications such as earth observation, communications, reflectometry, imagery and mapping, defense and security, and timing. Proven performance in evaluating devices helps to ensure the greatest mission success. Find out how
Spirent supported Astrocast IOT connectivity
.
Spirent Federal Assures Space Missions
Extended test scenario duration of 65 days
Full performance at ultra-high dynamics
Proven realistic recreation of space-specific environments
Flexible over-the-air capability for antenna integration
Proven fidelity with large variance in Doppler shift to varied signal power levels
Flexible signal capability for developing new signals
Spirent Brings Realistic Testing to Emerging LEO Satellite Applications
The first high-accuracy orbital modeling software solution developed for Low Earth Orbit (LEO) satellite simulation
Read Press Release
GSS9000
The most powerful PNT/GNSS simulator/test system
View Product
Spirent Federal Systems Supports Department of Defense and Space Force National Security Mission
Spirent Federal provides high dynamic positioning, navigation, and timing (PNT) testing for the United Launch Alliance's Atlas V rocket, enabling the generation of high-fidelity simulated trajectories.
Read Press Release