Interference simulation system
Comprehensive RF interference test solution
Combined with Spirent's powerful GSS7000 or GSS9000 Series simulators, the GSS7765 interference generator creates the ultimate tool for testing against external jamming and unintentional interference. The GSS7765 enables you to create and generate custom waveforms, helping you to defend your systems against real-world threats.
Interference signals available include Continuous Wave (CW), AM, FM – some of which may be pulsed
Variable bandwidth noise generation
Supports multiple independent interference sources
3 operating modes – ranging from defined scripts to real-time manipulation of source signal level and modulation characteristics
Output frequency

All signal types – 500MHz to 2GHz
Resolution – 0.01Hz

Signal level at generator output

Noise – -169 to –23dBW
Other signals – -166 to –20dBW
Resolution – 0.02 dB
Full control over interference signal content and dynamics
Wide range of interference types
Large power and frequency range
Modeled and static operating modes
Interactive mode enables power and modulation to be controlled in real-time
Multiple configurations
Multiple independent interference sources supported
The GSS7765 package comprises one or more high quality commercial signal generators plus an Interference Combination Unit (ICU). The package is supported by Spirent's SimGEM software suite. The SimGEM software supports three operating modes. Fixed mode allows a scripted series of events to be defined, while Modeled mode allows the user to position interference sources in the scenario and model the level effects as the simulated vehicle moves within the specified environment. Interactive mode enables the interference source power level and modulation characteristics to be controlled in real-time.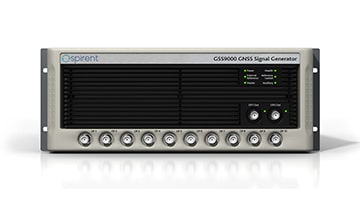 GSS9000
The most powerful PNT/GNSS simulator/test system
View Product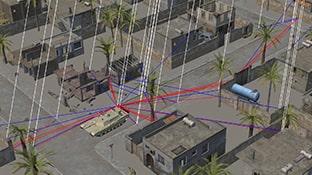 Understanding Multipath and Obscuration
Realistic, real-time 3D simulation can provide the richness of detail necessary for testing GNSS receiver performance in multipath and obscuration
Read eBook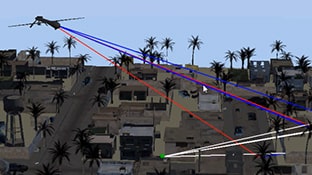 Jamming
How to test the risks of jamming to safety-critical and liability-critical systems
Read White Paper